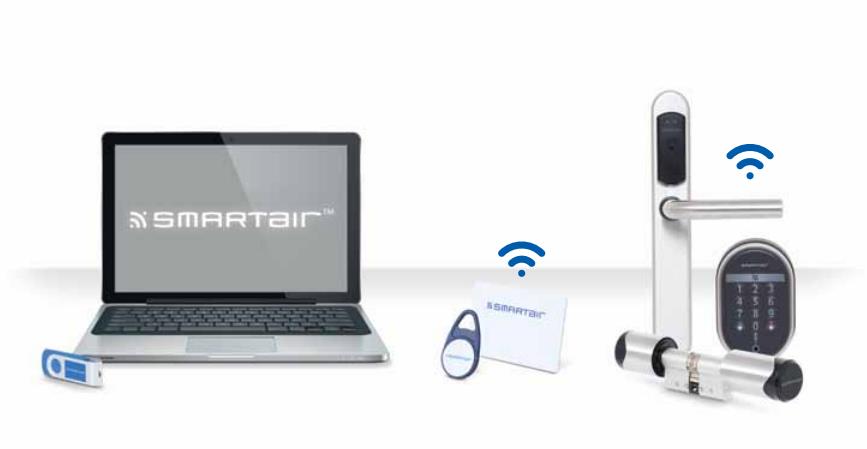 ---
It's time to change!
Sometimes the best solution is also the simplest
Why is SMARTair™ the best choice?
Easy to install: access rights are stored in the door device making it independent and robust, whilst minimising communication problems
Battery powered wireless devices for all kinds of doors, no cabling is needed
Contactless, keyless technology and personalised cards
Several administration levels for different requirements
Easy to manage: Easy to add, delete and update user rights; easy to update locks
Credentials can be used also for other purposes
(e.g. vending machines, payment points etc.)
Intuitive software and email alerts
Maintenance alerts for low batteries
Web-based client and mobile app
Offers remote access and control
SMARTair™ is a modular system and fully scalable
SMARTair™ is incredibly cost-effective. The system can be customised to give you the sophistication you need at a price you can afford.